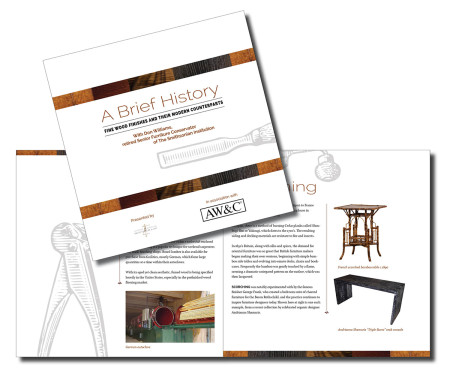 ARCHITECTURAL CABINETRY + WOODWORKING
Program for a lunch and learn event for hand-picked clients held in Palm Beach.
In addition to her artistry, Cheryl has that rare and priceless ability to listen, ask probing questions and soak up the character of her clients. This was particularly evident when she designed the programs for our event, which were such perfect representations of the type of company we are. Everything down to the feel of the papers she used was as if she had pulled it straight from our collective minds.
Catie Quanrud