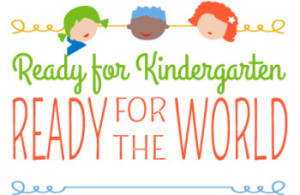 READY FOR KINDERGARTEN, READY FOR THE WORLD
Logo for a social services campaign. Ready for Kindergarten, Ready for the World is a program developed by Community Partners to get children in high-risk areas ready to succeed in Kindergarten.
I've worked with Sweet Boo Design for three years now and it has been a pleasure. In addition to having a natural talent for eye-catching design, Cheryl is a dream to work with.
Prompt, friendly and super responsive, I know that when I entrust Sweet Boo with a project, I'm going to get something that exceeds my wildest expectations. Whether I'm coming to her with a fully thought out idea or a barely hatched concept, I know that Cheryl will spin it into gold.
One of my favorite things about working with Sweet Boo is the spirit of collaboration. Cheryl is always willing to listen to your ideas, weigh in with her thoughtful expertise and create gorgeous and memorable design work.
In addition to this, Cheryl's work runs the gamut from classical and formal to modern, punchy and fun, which is fantastic when you wish to appeal to a vast cross-section of audiences. I cannot fathom working with another designer and I fully anticipate using her services both professionally and personally for a long time to come.
Jaime Joshi