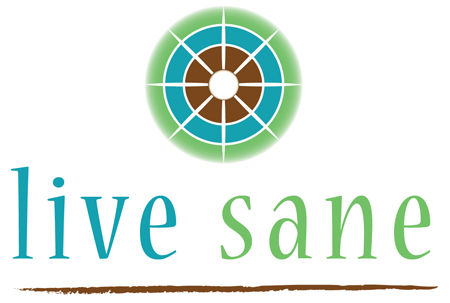 LIVE SANE
Logo design for Live Sane, which provides AD/HD management and coaching services to individuals and families with AD/HD.
Working with Cheryl Baldwin is like working with a blend of the most talented and creative person and a seasoned  therapist. She really takes the time to understand what you are looking for and what you are trying to relay in your business. Cheryl designed my logo, website, business cards and giveaways. She really gets people and was able to capture what I wanted in an extremely creative way. She knows how to ask the right questions to help bring your project to focus.
Cheryl is an artist as well as a savvy business person. If you want someone who will take the time to get to know you and then create something beyond your wildest dreams, you should work with Cheryl at Sweet Boo Design!
Julie Bulitt